Welcome
The Weavers Guild of Miami Valley, Inc. was organized in 1949 to promote interest in handweaving. Today the Guild is a non-profit, educational organization promoting handweaving, handspinning and the textile arts. The Guild offers educational programs in fiber techniques and processes and encourages artistic awareness and excellence in the textile crafts through lectures, discussions, exhibits, workshops and demonstrations.
---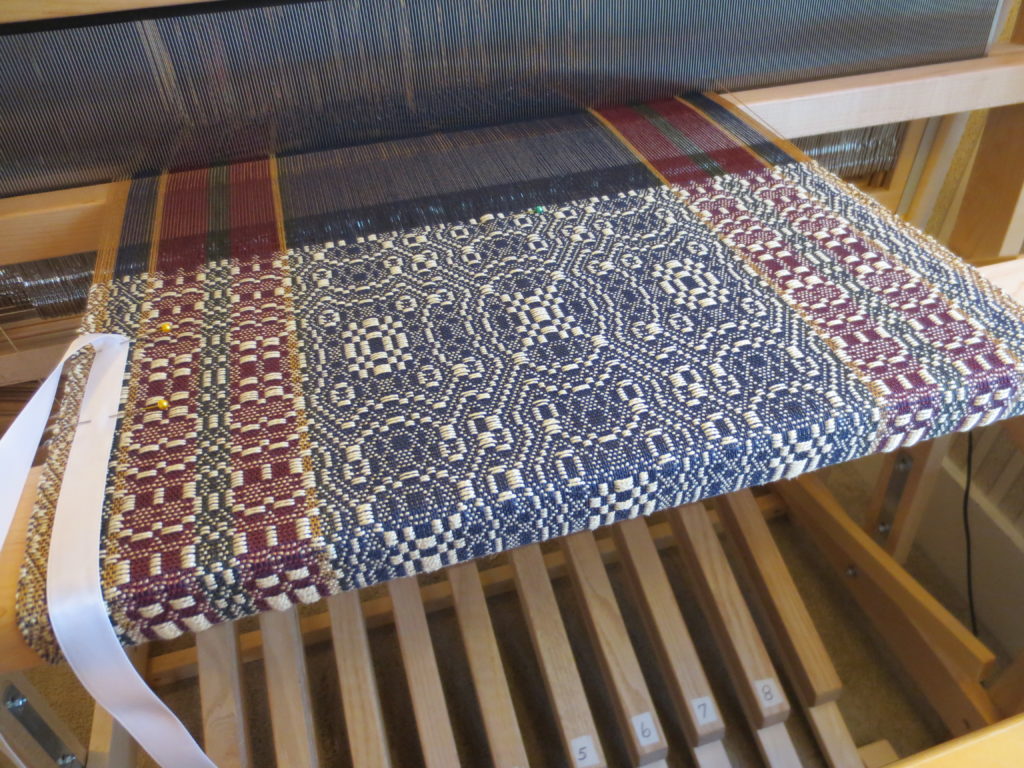 The President's Column
Wool Gathering is now an event of the past, and I think we did well. The booth set-up was really good, and it seemed there was plenty of room for everything and lots of people roaming through.
Next our agenda is the October meeting and Antonia's Continuous Thread Weaving Workshop, so I hope all are ready for that.
And if you haven't paid for the November workshop, be sure to get some money to the October meeting for it. I think this workshop by Deborah Silver using split shed weaving on unit drafts is going to be truly fascinating.
And don't forget we are still celebrating our 70 years as a weaving organization.
Kay Bertrand
WGMV, President