Welcome
The Weavers Guild of Miami Valley, Inc. was organized in 1949 to promote interest in handweaving. Today the Guild is a non-profit, educational organization promoting handweaving, handspinning and the textile arts. The Guild offers educational programs in fiber techniques and processes and encourages artistic awareness and excellence in the textile crafts through lectures, discussions, exhibits, workshops and demonstrations.
---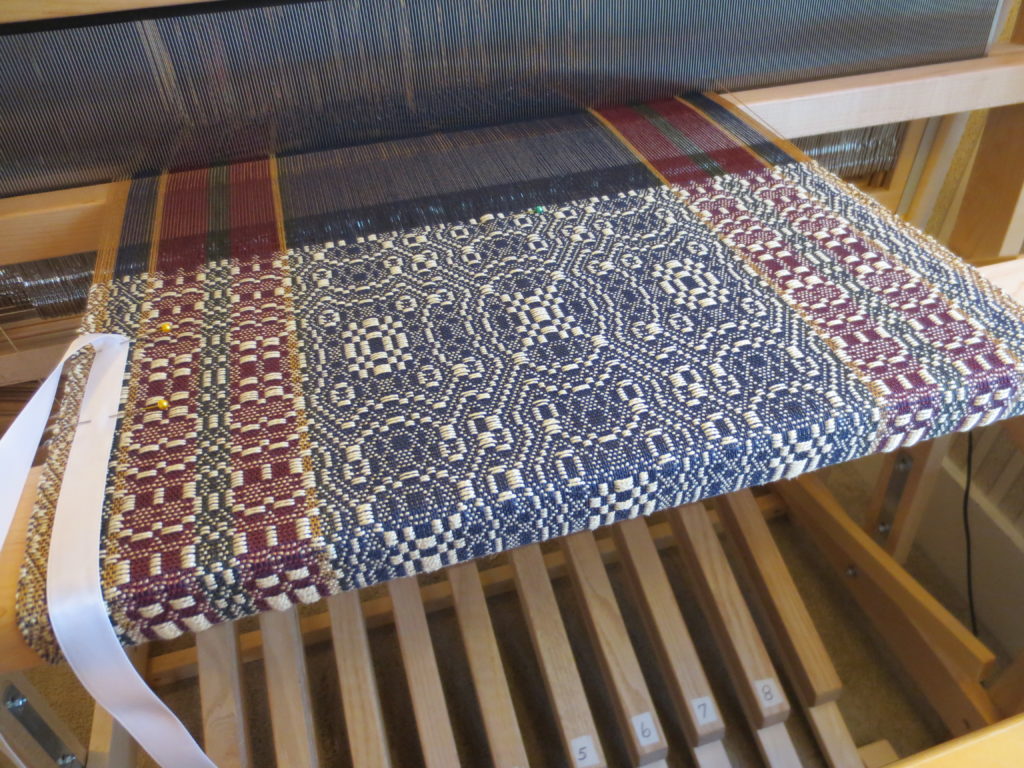 The President's Column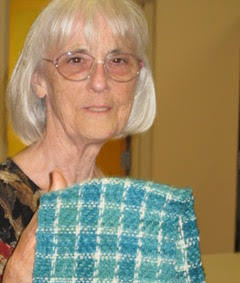 Dear Members,
I'm sure by now, you've figured out we will not be meeting in April. However, we do have elections on the agenda. Bonnie sent in the nominations at the March meeting.
They are:
President — Kay Bertrand
M. President — Lois Pelekoudas
Secretary — Ginny Moody
Treasurer — Penny Marsh
Yes, that's this years officers all over again. If you have someone else you want to nominate, please let Bonnie Byrnes know.
Workshop in May? Rebecca has been working on this and a new date has been set with Jennifer Moore for March 27, 28, and 29 in 2021. That is a Saturday, Sunday and Monday. We will need more people in the workshop to help lower the flight/travel cost. Perhaps more of you will be able to join in with the change in workshop days! Contact Rebecca.

Library? Julia Cady is checking by email on availability of another spot to keep the library and hold our meetings. June meeting? Right now that is a wait and see.

Fiber Tips: The ten members that attended the March meeting had such a great time with Julia's cookies and our Show and Tell (Green items) we forgot the fiber tips everyone was supposed to share. So that we don't miss out on something great, I'm asking you to send your tip to Ellen, and it will be printed in the next newsletter.

My tip: To keep your woven edge neat and even, double thread 2 dents on either side of the weaving. Then thread as required.

Until we can meet again, stay healthy.

Kay Bertrand
WGMV, President 2019 – 2020