Welcome
The Weavers Guild of Miami Valley, Inc. was organized in 1949 to promote interest in handweaving. Today the Guild is a non-profit, educational organization promoting handweaving, handspinning and the textile arts. The Guild offers educational programs in fiber techniques and processes and encourages artistic awareness and excellence in the textile crafts through lectures, discussions, exhibits, workshops and demonstrations.
---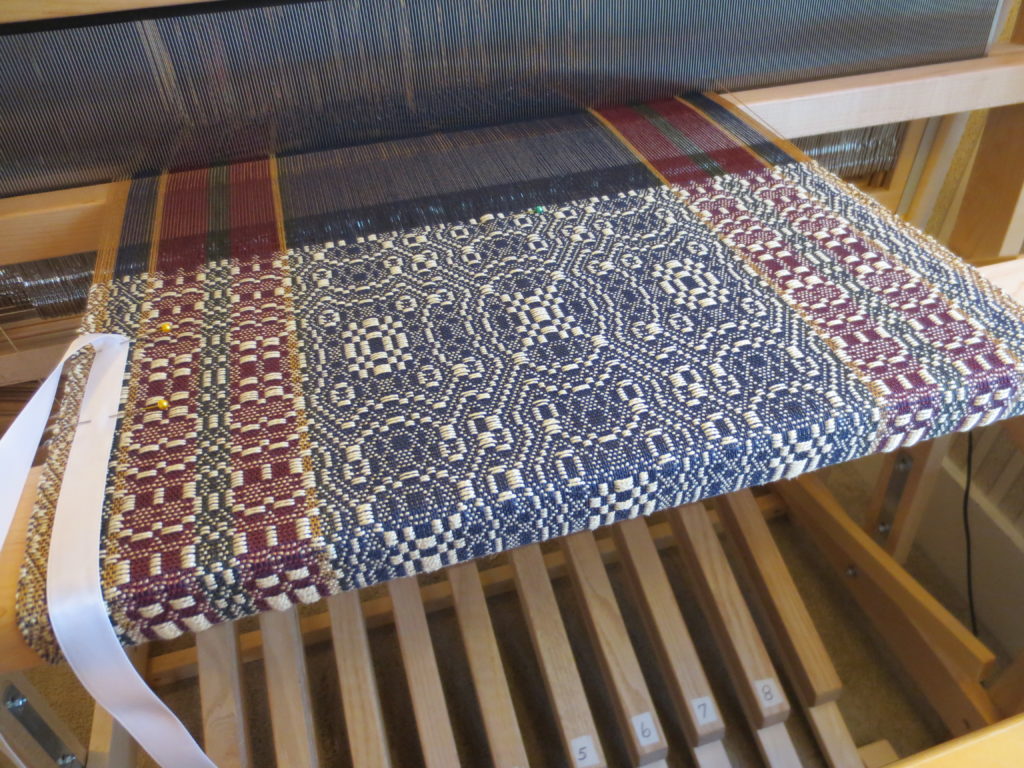 The President's Column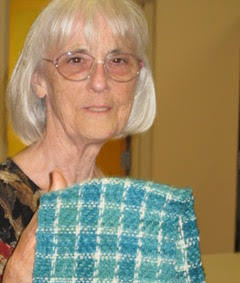 Our display at the Springfield Library will continue on for another month. We have a one day workshop with Deborah Silver on the 16th , there is still space available for that workshop, and the monthly meeting will be on Friday night at the Glaesner Center.
Our 10 minutes in The Art Show on November 23 and 24 on PBS.
After an intense conversation at the Board Meeting, we will be issuing a survey to members to get a feel for how the guild is going and what you want our future to be. It seems after 70 years this is a good time to reflect and plan ahead.
Membership reports 52 members, as the address booklet is assembled. If you haven't paid your dues yet, now is the time.
Librarian Karen Camden volunteered to open the guild library at 6 o'clock on the nights we are meeting at the Bryan Center. This should give members more time to browse and use our library.
Our 70th year aprons will be available at the November meeting. They are in assorted colors and will cost $18.
And lastly, our sympathies go to the families of weaver Elaine Perkins of Springfield and our own member Dianne Remmers who passed away in the month of October.

Kay Bertrand
WGMV, President