Welcome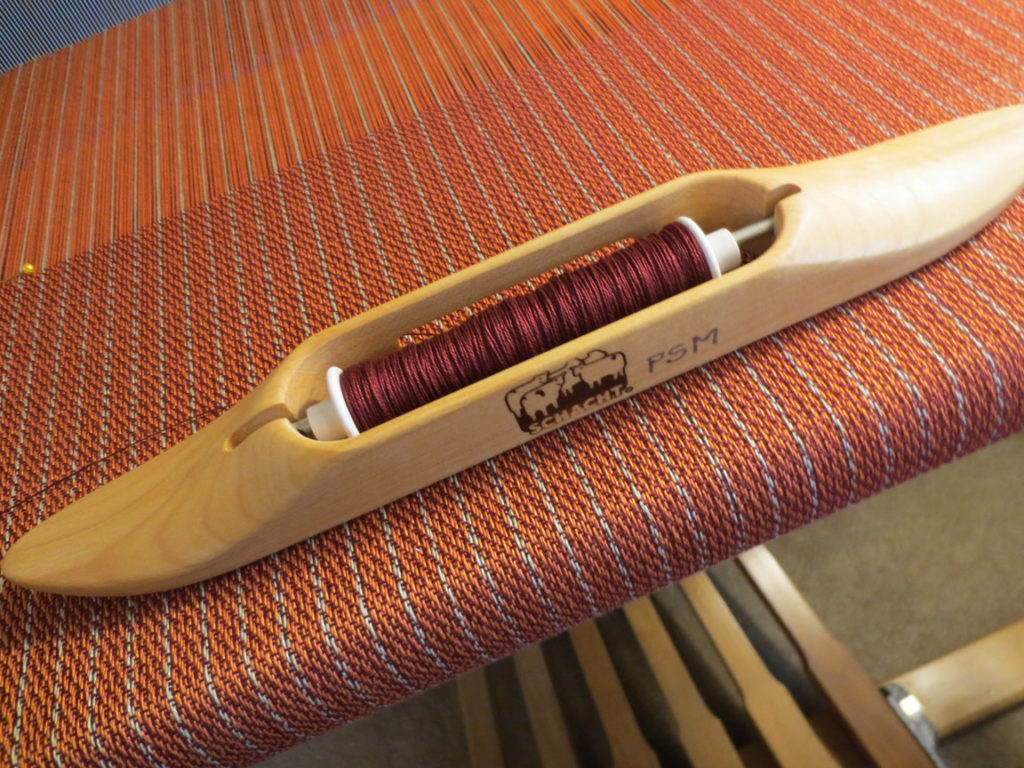 The Weavers Guild of Miami Valley, Inc. was organized in 1949 to promote interest in handweaving. Today the Guild is a non-profit, educational organization promoting handweaving, handspinning and the textile arts. The Guild offers educational programs in fiber techniques and processes and encourages artistic awareness and excellence in the textile crafts through lectures, discussions, exhibits, workshops and demonstrations.
---
The President's Column
I hope all of you are looking forward to another amazing year with the WGMV. What makes 2019 extra special?
It is our 70th Anniversary!
In August 1949 "Six weavers met at the home of Mrs. A. Frederick Pendleton and talked over the organizing of a weavers' guild. The weavers present were: Mrs. E. A. Drexler, Mrs. Clyde Iiams, Mrs. E. W. Lockin, Mrs. Stanley Weems, Mrs. J.D. Williamson, and Mrs. Pendelton."
(Excerpt from WGMV 1949 minutes)

To celebrate our 70th anniversary, the WGMV will exhibit hand woven items at various libraries in the region. At present we are scheduled to display at the following libraries: Enon and Yellow Springs and at the Enon Historical Society building. Hopefully, we can also set-up displays at the Dayton/Montgomery and Springfield libraries.
"On Thursday, August 1, from 10 a.m. until noon at the Enon Public Library in Enon, Ohio, there will be demonstrations of Weaving and Spinning by the Weavers' Guild of Miami Valley and Tatting by the local Tatters' Guild. This is the Weavers' Guild's 70th anniversary and there is also a display in the library's display case
Carol Baugh
WGMV, President
2017-2019