Welcome
The Weavers Guild of Miami Valley, Inc. was organized in 1949 to promote interest in handweaving. Today the Guild is a non-profit, educational organization promoting handweaving, handspinning and the textile arts. The Guild offers educational programs in fiber techniques and processes and encourages artistic awareness and excellence in the textile crafts through lectures, discussions, exhibits, workshops and demonstrations.
---
The President's Column
Holiday Greetings Everyone,
As we enter the traditional end of year holiday celebrations, I encourage everyone to take a breath and not be in too much of a hurry. It makes it easier to enjoy the holidays. Also, take a moment to consider those that are less fortunate than we are and what their holidays might be like. With that in mind we will be collecting bought or handmade items at the Guild Holiday Party on December 12th. Suggested items are socks, caps/hats, mittens/gloves, scarfs, etc. We are looking into which local charitable group will make the best use of this donation. NOTE: There have been a couple of changes to the schedule of activities for 2024. See attached schedule. While you are at it check out the rest of the newsletter. There is a lot of useful and interesting information about your Guild that Diana has pulled together.
The Guild Holiday Party will be held December 12th at 6:00pm in the John Bryan Center in Yellow Springs. The Guild will supply turkey with all the fixings and spiral cut ham. The rest is up to you guys. What an excellent opportunity to dazzle us with your outstanding culinary expertise. We plan on having a nonalcoholic fruit punch. Or bring a beverage of your choice. There will of course be some prizes.
At the November meeting we reviewed the Survey. There were 30 responses which gave us a 60% response rate. Better than most surveys. But I had hoped for more. The results of the survey are attached. You can review the responses and draw your own conclusions. A few things that caught my attention were: People seem to be interested in field trips. Opportunities for this will be looked into. Several people were willing to participate in demos and other activities. But no one wants to be the person in charge. I am afraid that for many activities if you don't have a person in charge…. Nothing happens. There was interest shown in setting up Special Interest Groups (SIGs). The Guild could act as a starting/coordinating point as well as advertise SIG meetings and activities. But it would be up to the people in the SIG to run it. Finally, 94% of respondents feel that the guild does not get enough support for guild activities from the overall membership. I think I should give a full response to this in next month's newsletter. However you celebrate this time of year, Ellen and I wish you all a safe, happy and prosperous Holiday Season.
Regards,
Eric Ottoson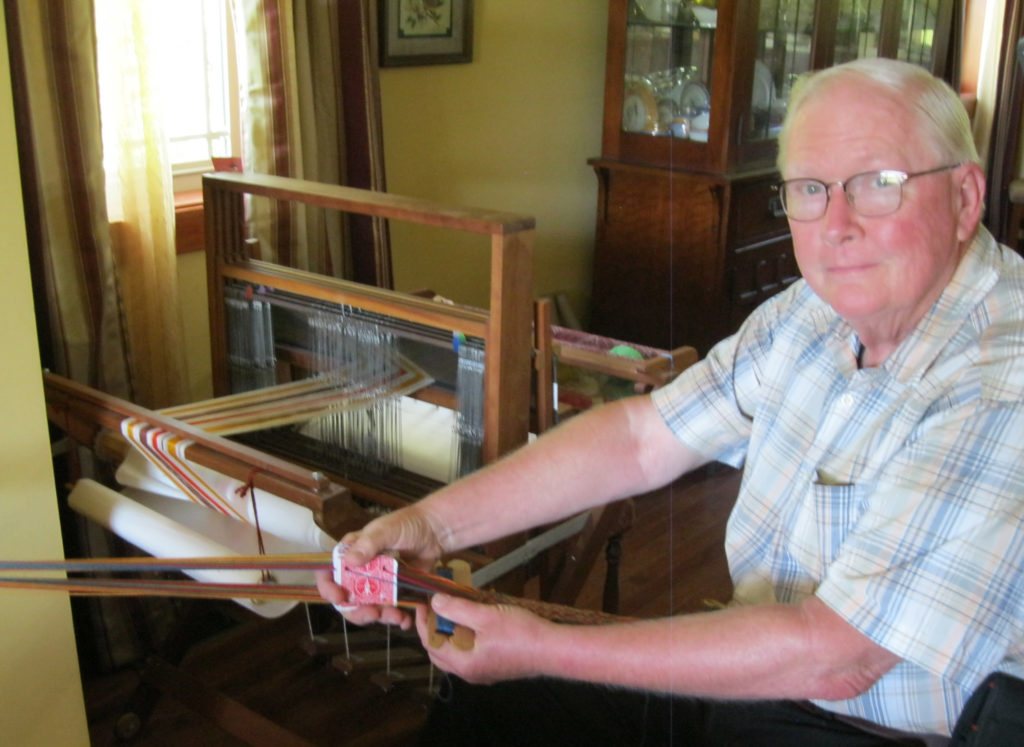 Eric Ottoson
WGMV, President 2023 – 2024