Welcome
The Weavers Guild of Miami Valley, Inc. was organized in 1949 to promote interest in handweaving. Today the Guild is a non-profit, educational organization promoting handweaving, handspinning and the textile arts. The Guild offers educational programs in fiber techniques and processes and encourages artistic awareness and excellence in the textile crafts through lectures, discussions, exhibits, workshops and demonstrations.
---
The President's Column
Welcome to the season of Thanksgiving.  What a talented group of members we
have.  I was so reminded of this as I was watching our PBS 70th anniversary
program on PBS yesterday.  A special thanks to Penny as she is putting
together our auction for our monthly program.

We will meet at 7 pm on November 8th at the John Bryan Center with our
Second Saturday on November 12th at 10 am until 12 also at John Bryan
Center.  Please remember it is our Silent Auction this meeting, so please
bring something you would like to give to the guild to be auctioned.

Please start to think about what you would like to bring to our Holiday
Party on 12/13 at John Bryan Center.

Thank you, Cat, for bringing our visitors for your program on Fiber from
Angora Bunnies.

See you all on the 8th.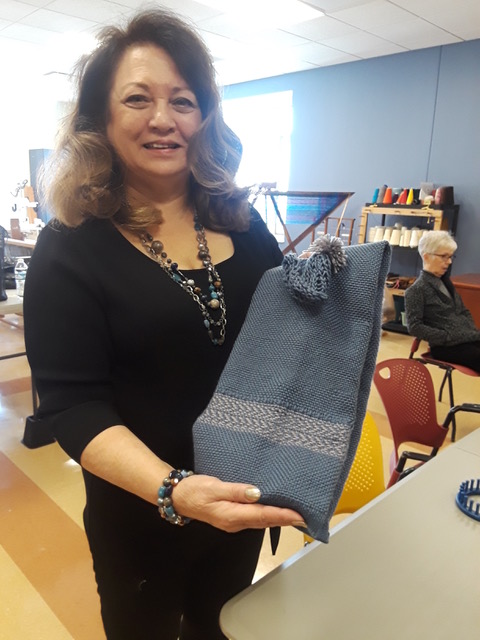 Virginia Moody
WGMV, President 2022 – 2023