Welcome
The Weavers Guild of Miami Valley, Inc. was organized in 1949 to promote interest in handweaving. Today the Guild is a non-profit, educational organization promoting handweaving, handspinning and the textile arts. The Guild offers educational programs in fiber techniques and processes and encourages artistic awareness and excellence in the textile crafts through lectures, discussions, exhibits, workshops and demonstrations.
---
The President's Column
Welcome back to the start of a new year of the Weavers Guild. With all the
deep colors of late summer and the approach of fall, what beautiful colors
to work into your fiber arts! Your board has met twice over the summer as
well as the committee heads to plan an exciting year of programs and A Wool
Gathering on September 17th and 18th.  We are still needing members to sign
up to demonstrate at Wool Gathering.



Our first meeting will be Tuesday, September 13th from 7-9 at John Bryan
Center (JBC) in Yellow Springs.  I will be providing refreshments, however
we ask that you bring what you would like to drink with you.  The program
for that meeting will be a Show & Tell of Your Summer Projects. The 2nd
Saturday will be Antonia Harter's Wooly Potholders class at JBC on September
10th from 10-noon.  Following from noon-2 will be Rigid Heddle activities
with Shelly Stevens and Gail Collins.

We are looking forward to seeing all of you at the Guild Meeting and at 2nd
Saturday.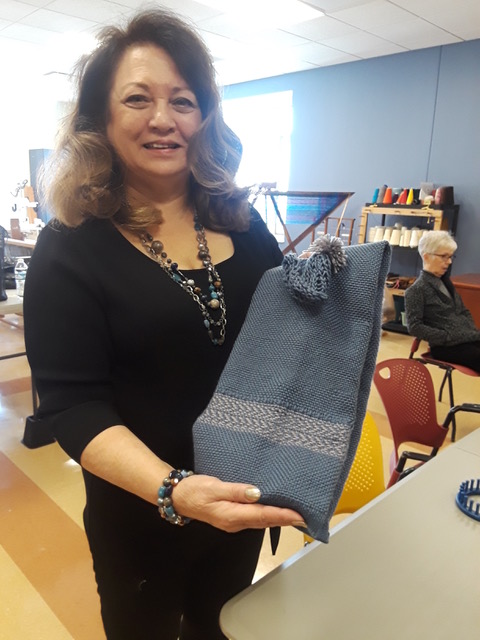 Virginia Moody
WGMV, President 2022 – 2023